PREPAID / PREPAYMENT / IC CARD / RF CARD
GALONMETER smart prepaid water meter and its supporting Smart Meter Management System provide a new way of water management. It provides many benefits to both water companies and end users, including guaranteed payment and arrears collection, extensive management tools through detailed report functionality and the ability for customers to manage their consumption more easily.

GALONMETER contactless IC card water meter, which adopts a contactless IC card to store credit and monitor water consumption. Customers purchase credit at vending points and upload credits by swiping his IC card at the induction area of installed water meter inside or outside home to activate valve, which will open automatically to supply water.
During the period of water supply, the built-in microcomputer of water meter will automatically check and subtract the used water volume. GALONMETER prepaid water meter has twice alarm function, when the purchased credit reaches to alarm value, water meter will close valve and stop water supply. Customer can resume water supply by swiping his IC card on water meter. When the remains also are used up, water meter will stop supply completely and the customer needs to charge his IC card again.
Graphic Presentation of Steps involved with GlonMeter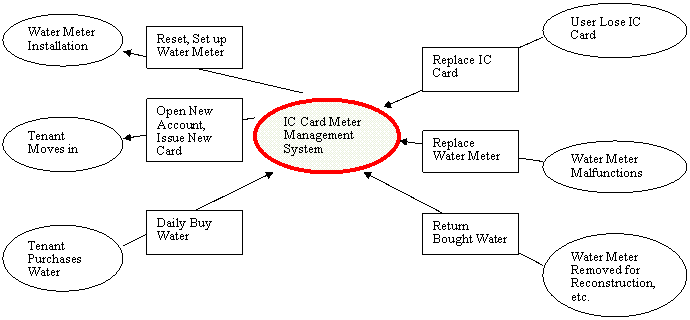 Management System Snap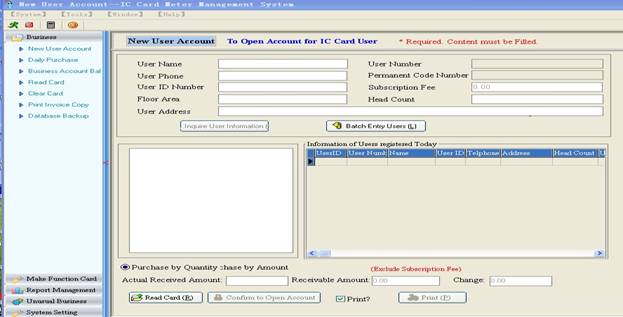 GALONMETER Prepaid Management System adopts SQL Server 2000 of Microsoft as database management tool